Our trip to India 🇮🇳 had started in an almost trivial way. Late night arrival from the cold Kazakhstan to the warm, very dusty in November, New Delhi. Then a horrifying fascinating cab ride to Rishikesh (and expensive too due to our naïveté). Our plan was to hang out in Rishikesh for a while, with the train tickets already bought and the further itinerary planned.
But there's no such thing as carefully planned in India. The arranged cab that had to deliver us to the train station of the nearby town didn't arrive at the agreed 4am. Of course we spent some time scouting around for the transportation with the suitcases in hands, but that was in wain. In the morning, we decided to think over again how do we get around in India.
The first idea was to get a car. But somehow specifics of Indian traffic, conversations with local buddies, and soul Internet search led us to another idea: let's buy a cruiser motorcycle Royal Enfield Thunderbird.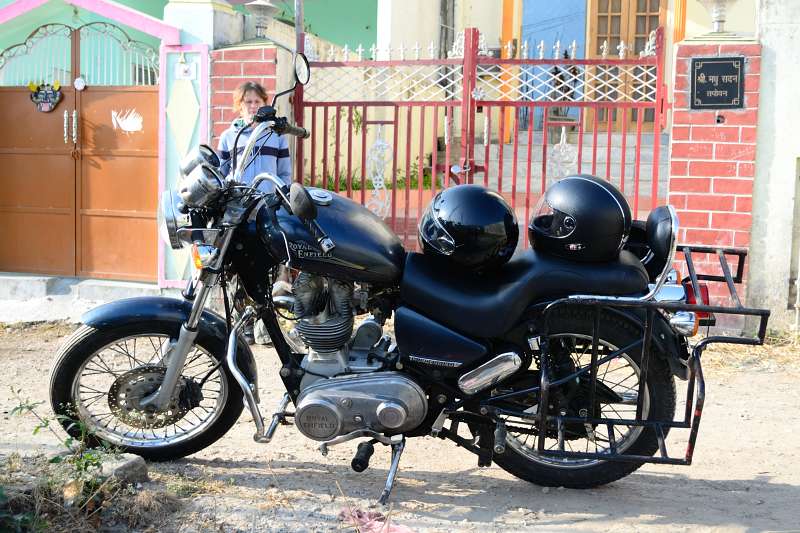 The observations after the first 850 km on the road follow.
We choose only the main roads, since even then there's a chance getting on a rough trail. Some roads are in perfect condition, up to being high-quality highways with three lanes in each direction. Though quite often the highways are under (re)construction. In such cases, we follow the detours which aren't normally comfortable. Due to the Indian traffic specifics, our cruising speed on the highways is around 50-60 km/h but on the bad roads it's 20-30 km/h. We drive at most 150-200 km per day. Longer trips would be too exhaustive for us.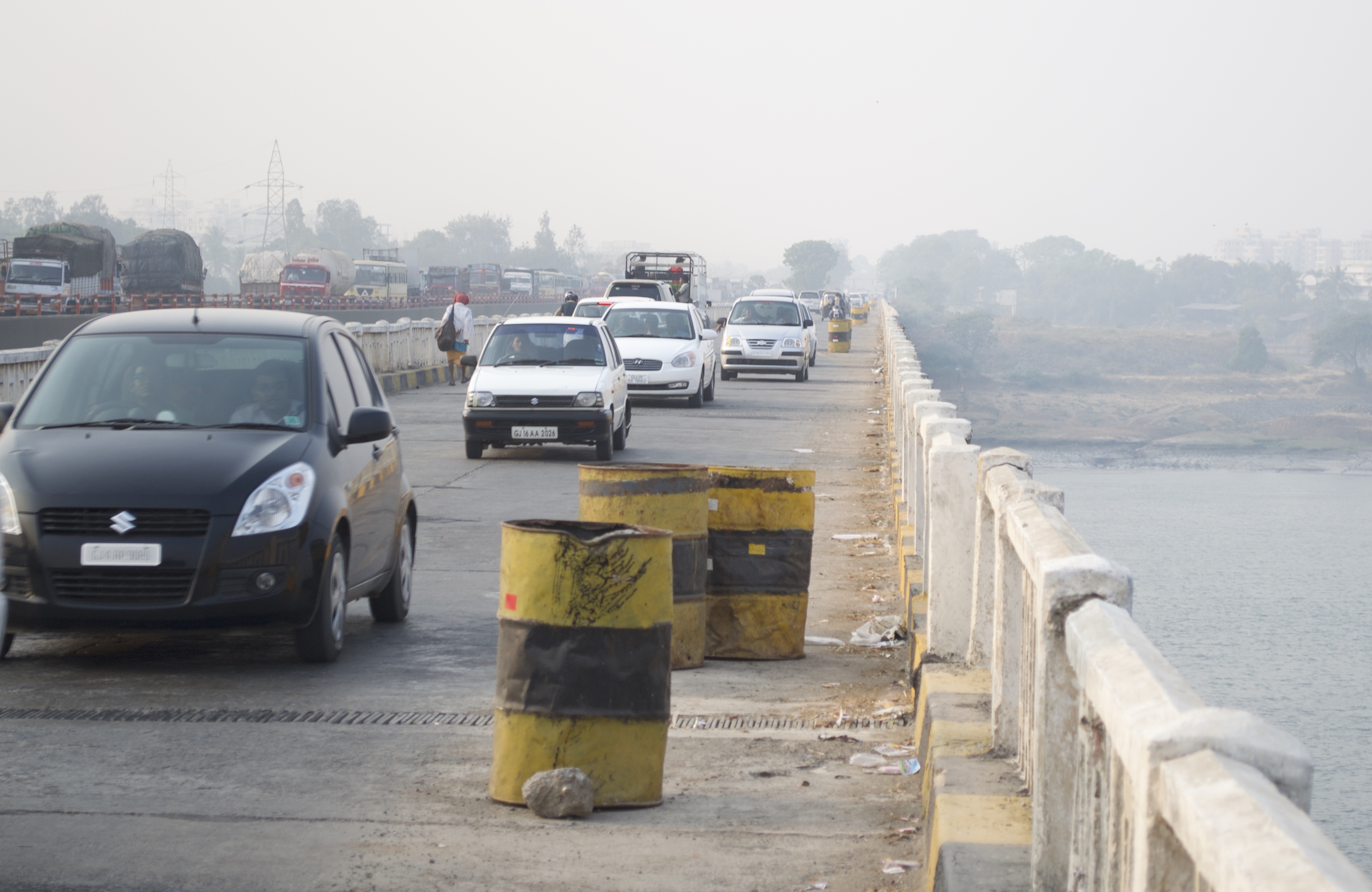 There's a major the only rule those driving in India must follow.
It is only you who's responsible for your safety.
This is because at any given moment anyone / anything can appear from anywhere: pedestrians, cars, buses, lorries, motorcycles, bicycles, cows, goats, herds of cattle are appearing from the right, left, behind, front, above, below… So be careful, friends.
We have bought two Studds helmets for our ride. They were the safest ones according to the advice we'd got. Since the exactly fitting size was not available for me, I wear the hood under the helmet, which is really fine for long travel conditions.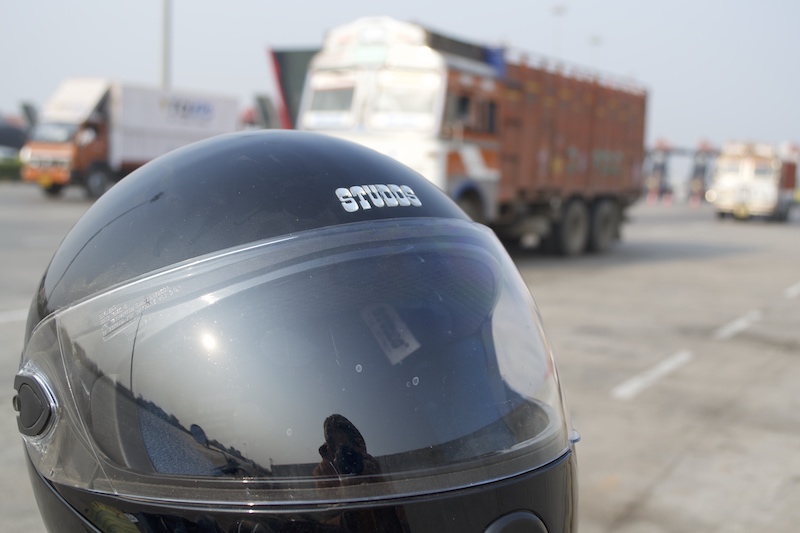 We dress very warmly because at a speed of 60 km/h even the bright sun doesn't help much against freezing. My standard outfit consists of a sweatshirt, hoodie, warm vest, sports trousers, under which I put on shorts (to keep the butt in warmth), and gloves. For a driver, even winter gloves and an additional thick jacket are not excessive too.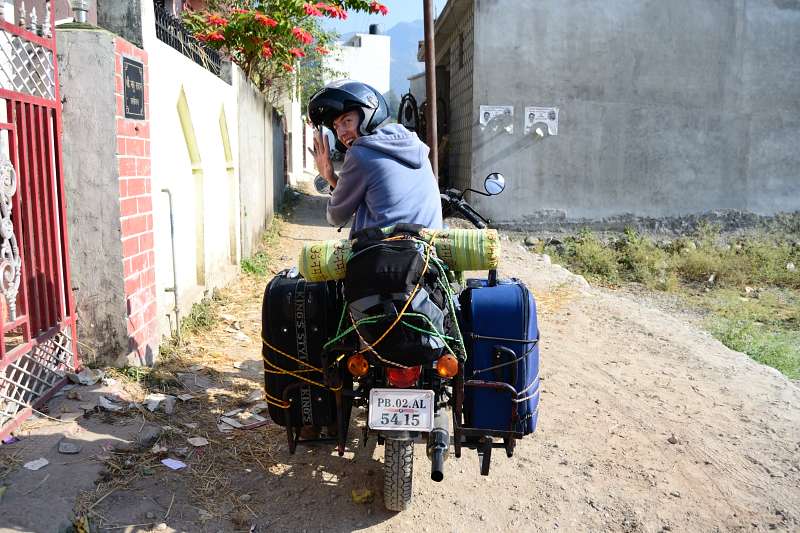 We haven't had any problems with it so far. Food and water can be bought everywhere – because there are people everywhere! – and in considerable quantities 😸.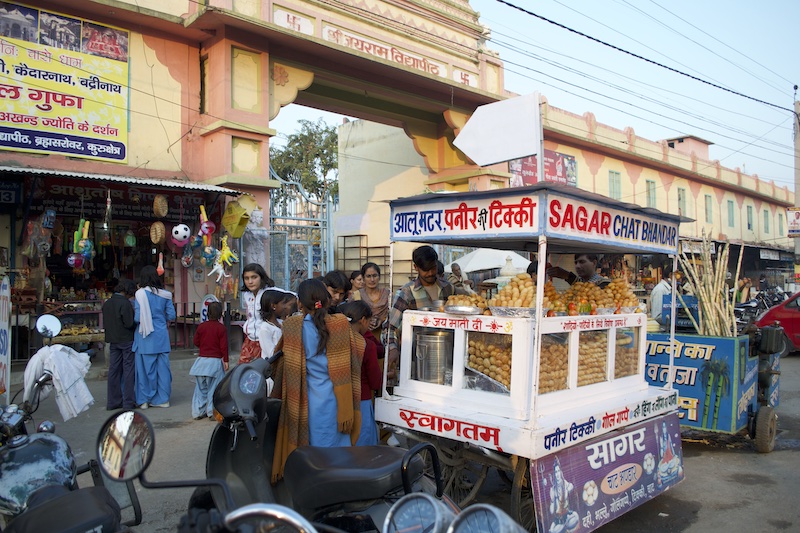 Lodging is also fairly simple: we come into a town, drive through it and look for an area we like. Then we look for a hotel in such a likable area. On average, it takes us from half an hour to three hours. Though the latter is an extreme case, usually it takes an hour to find a place to stay in a new town.
In general, according to our experience, in India you can find everything and everyone: from slums to affluent quarters and palaces, from beggars to riches, from crooks to innocents, from polluted industrial areas to beautiful nature, all the variety of people and places 🙏
---
The blue markers show the motorcycle route. The red markers show the places reached by other transportation means ✈️ 🚕 🚌 🚆.