The Holy City of Rishikesh
We've spent the experience-rich four weeks in Rishikesh. For us, it was the first city in India 🇮🇳 we lived in for so long (as for tourists). The warmest memories about the area and its people are kept in our hearts.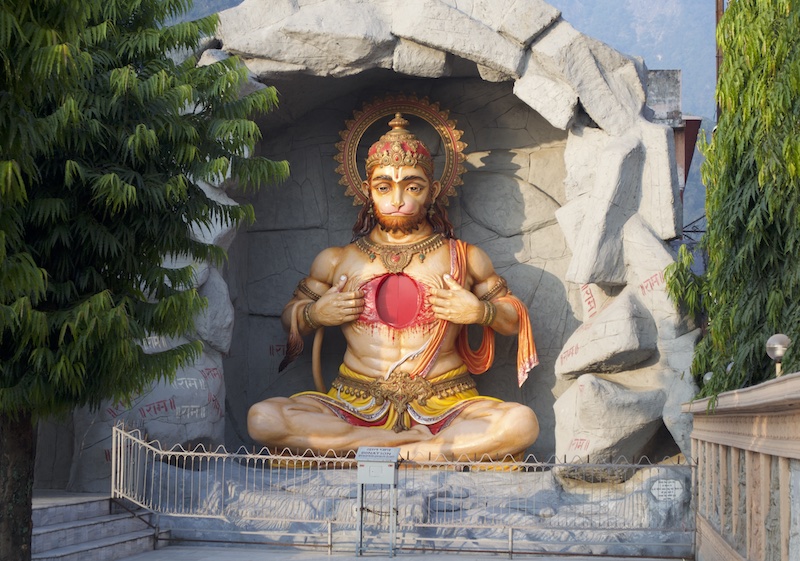 During the first half of our staying in Rishikesh, we were welcomed at the Blue guest-house. There, we hanged out a lot at the cafe on the grounds, communicating with the local guys and international tourists.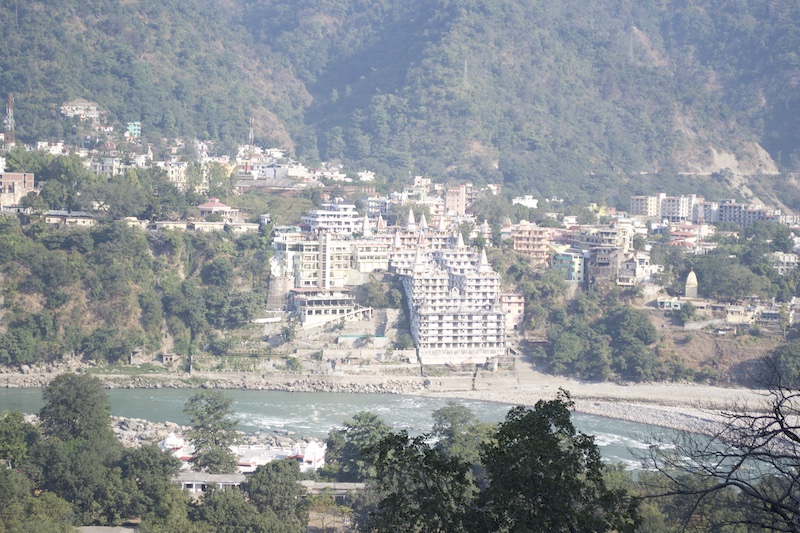 Then – due to the wedding of the guest-house host's sister – we moved to a nearby house. There we lived on our own for two more weeks. It was incredibly pleasant to walk up the stairs to the typical flat roof of the house and breathe in the air of the Himalayan foothills. Or have a papaya breakfast while admiring the lush vegetation around.
By this time we had become constant visitors of the cafe Mama Mia. That had happened in large part because of its owner and chef Lalita hospitality, an amazingly kind and candid Indian woman. As Lalita herself used to say laughing, we arranged an "office" at her place, spending many hours there, while working via the Internet.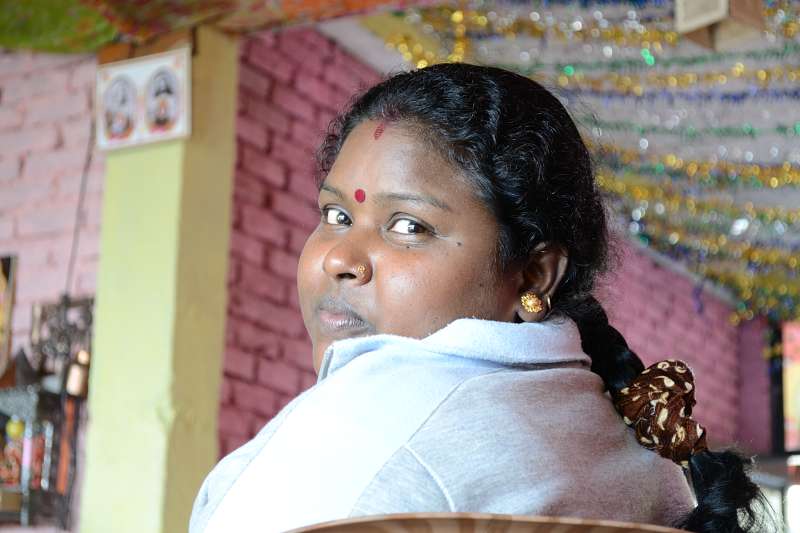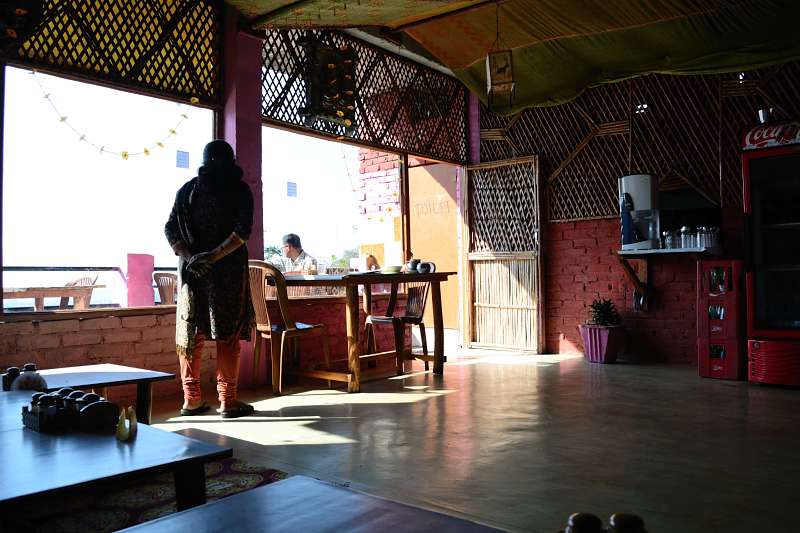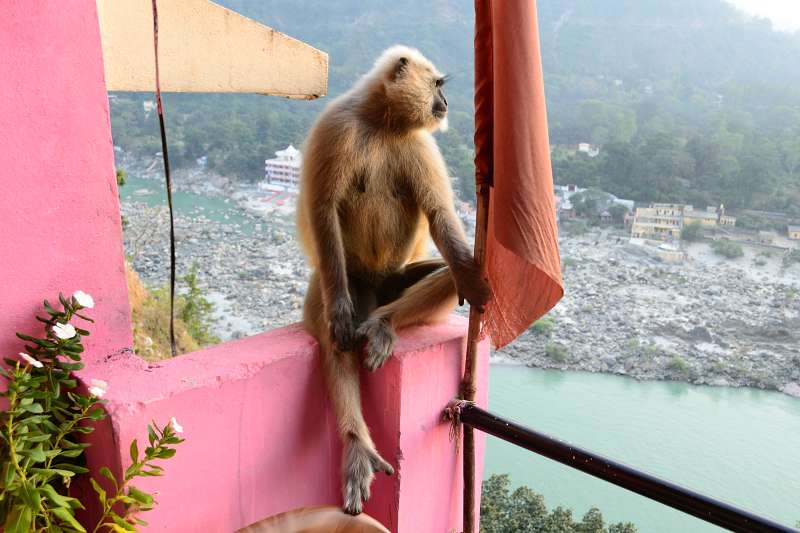 This time we're going to mention just one more person we enjoyed interacting with in Rishikesh. His name's Ranjit. He's the owner of a motorcycle repair shop. A calm, confident person, and a true professional; with even an appearance of a trustworthy and respectable character. At his shop, we bought and prepared the Royal Enfield Thunderbird for our long journey. (On which, at the moment of writing, we've already made over one thousand kilometers.)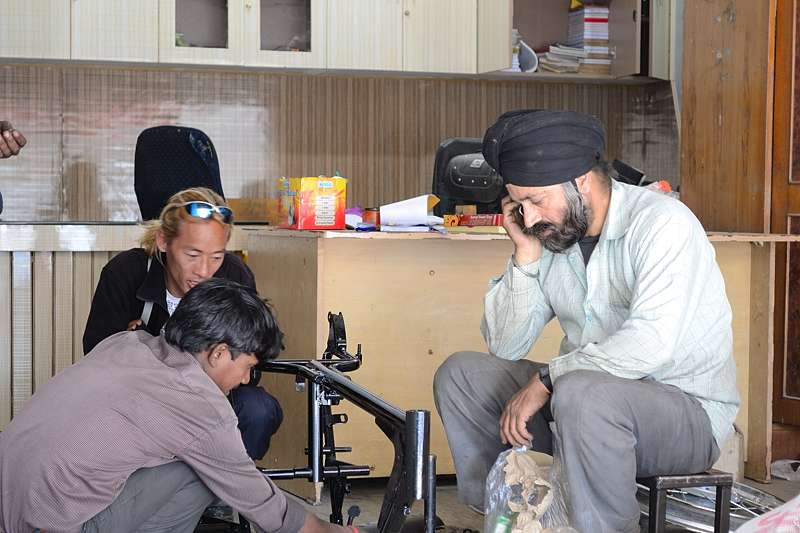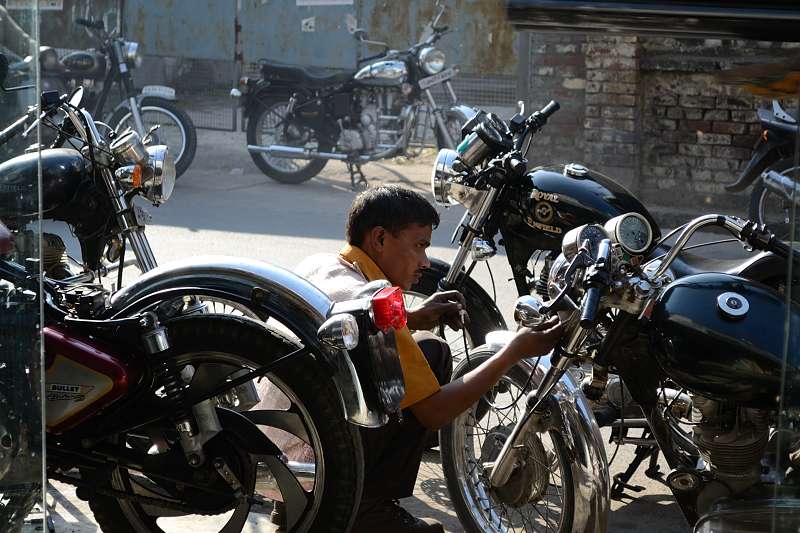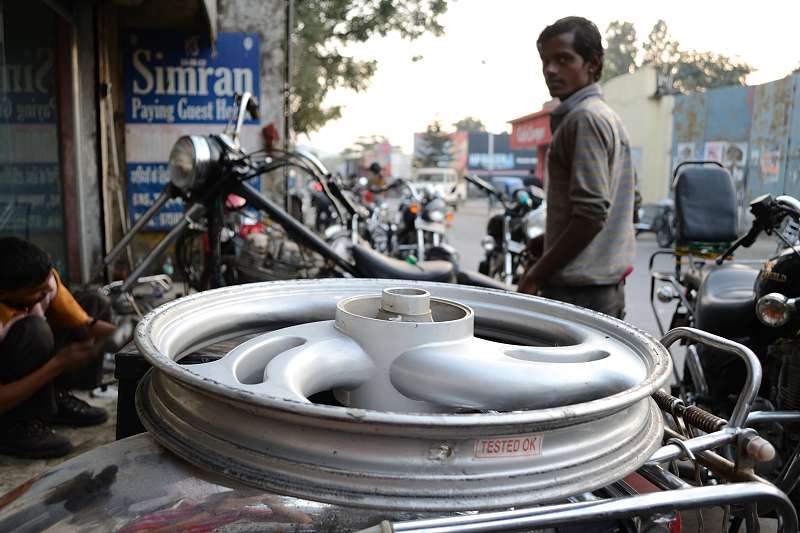 Both lodging and food in Rishikesh were cheap. It was possible to rent a room for two people at a cost of 150-200 rupees; eat having as little as 50-100 rupees per person. (With an exchange rate of 1 USD to 50 INR.)
The area of Rishikesh is not short on the potential touristic activities: from rafting and walking in nature (f.i., there is a waterfall just outside the city, several hundred meters long), to practicing Yoga or Ayurveda (at Sivananda Ashram or Iyengar Yoga Ashram, for example). Or studying Hindi language, or playing tabla and sitar, or cooking, etc.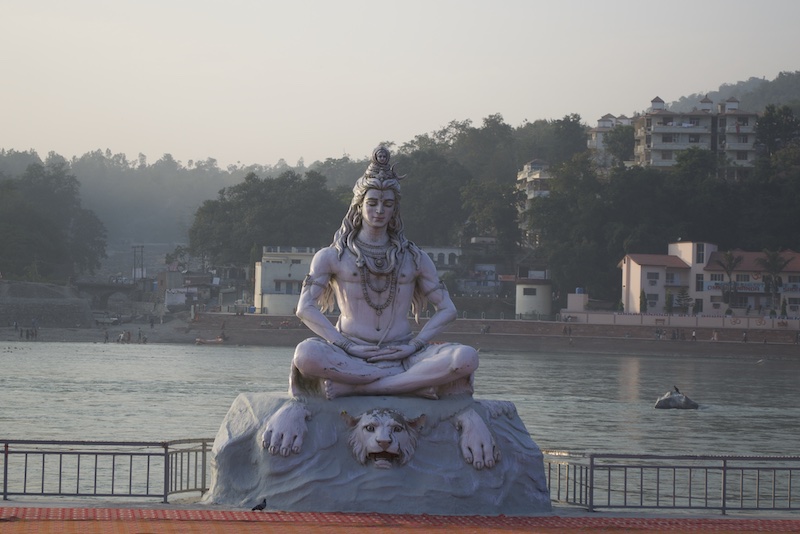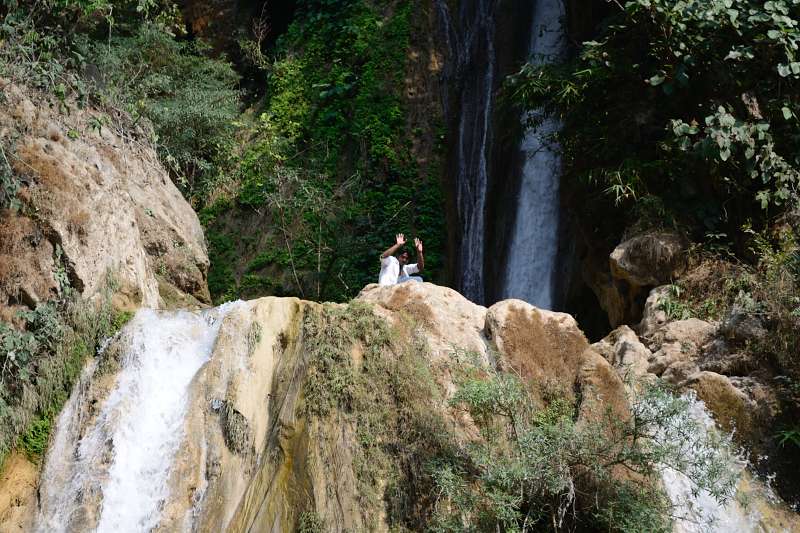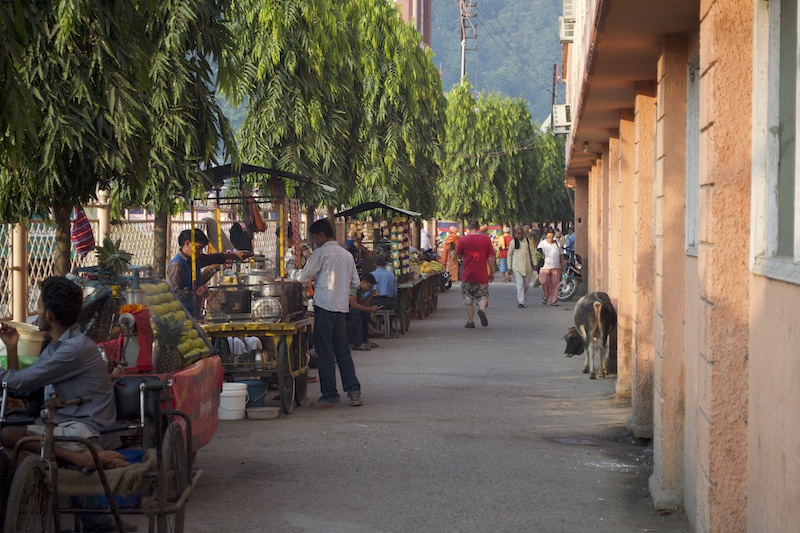 In general, it seems one can consider visiting Rishikesh due to two main reasons. One reason is to immerse self into the abundant Indian culture. The other is to live close to nature comfortably enough, without spending piles of money. We accomplished both 😉.