Maha Shivaratri in Gokarna
Maha Shivaratri – the festival of Shiva – found us in Gokarna: a cozy little town in the northern part of Indian 🇮🇳 state Karnataka. Gokarna is one of the main Hindu pilgrimage centers, so the usually quiet streets were filled with a gazillion of vendors and Hindus devotees during the festival. It lasted from the 20th to 25th of February, 2012.
One of the central public actions during Maha Shivaratri in Gokarna was pulling huge wooden chariots.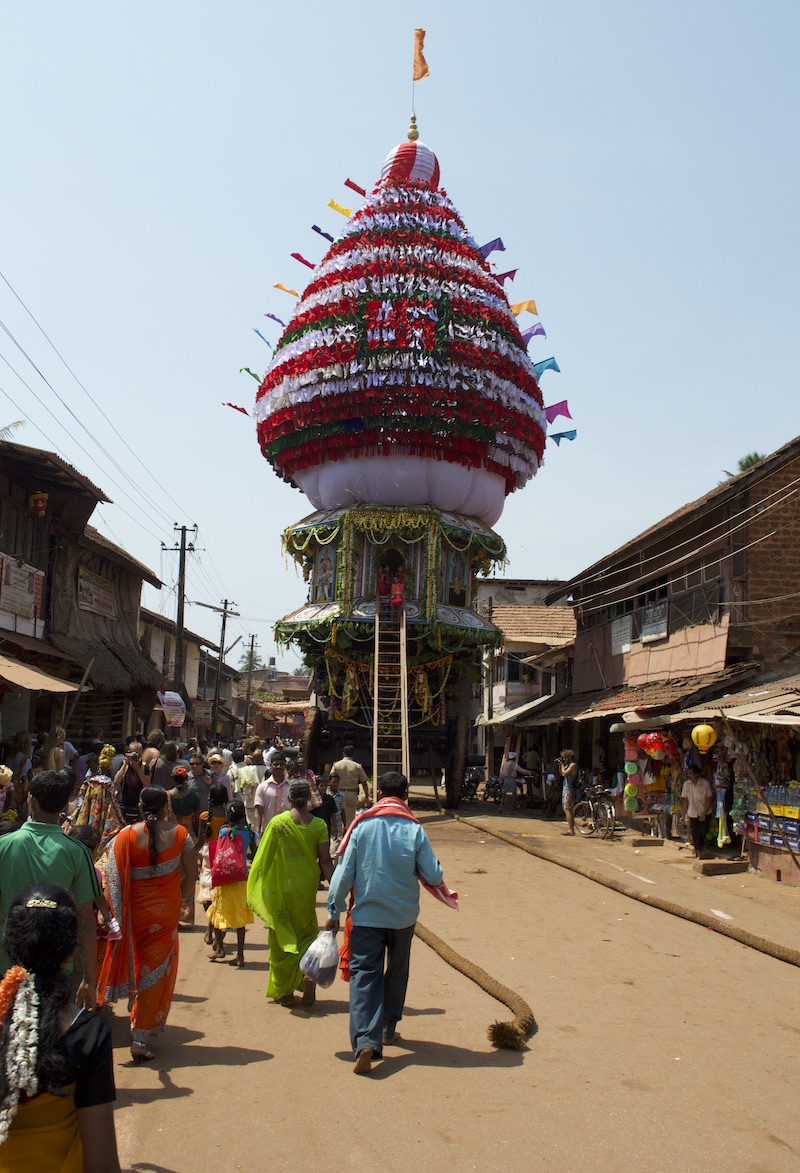 Before the start of pulling the chariot, a number of rituals were performed there. They ranged from obviously sacred to secular ones. For instance, some were having fun by throwing bananas at the boys climbed on top of the chariot; dodging the throwbacks 🍌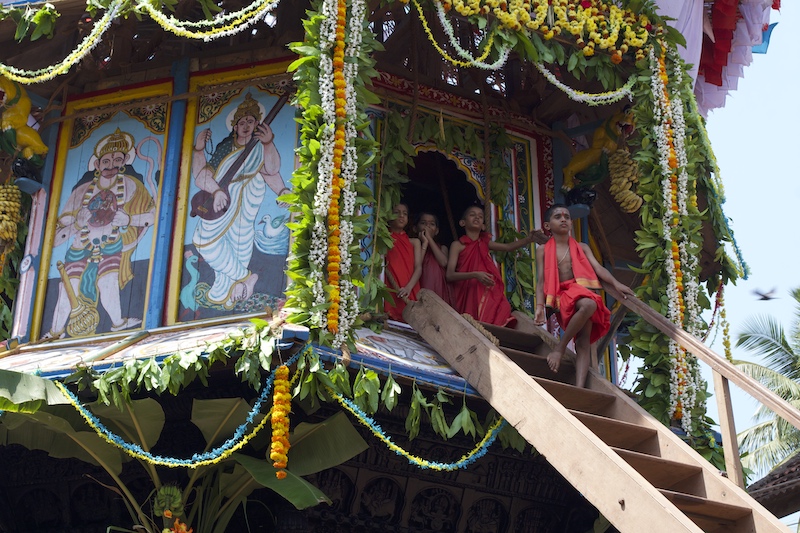 Meanwhile, Brahmans were doing their Brahmanical work, nonchalantly removing bananas that have inadvertently drifted into their territory.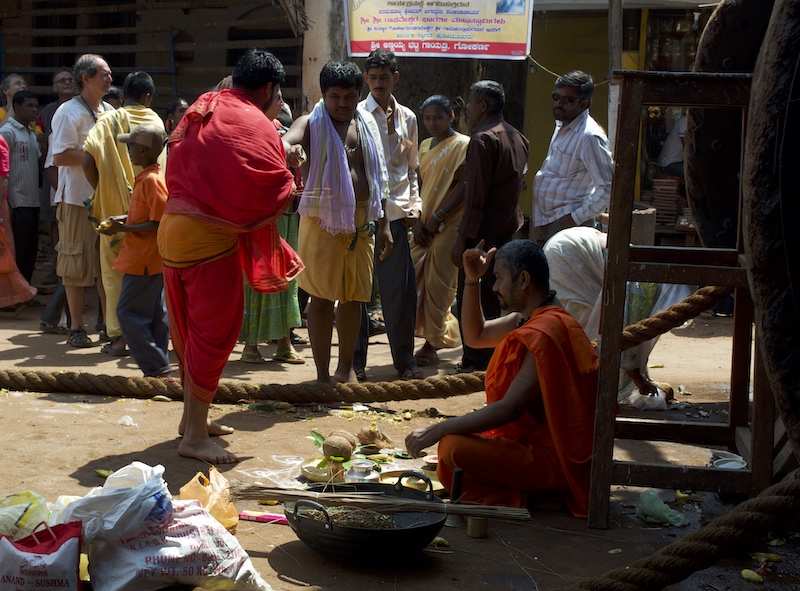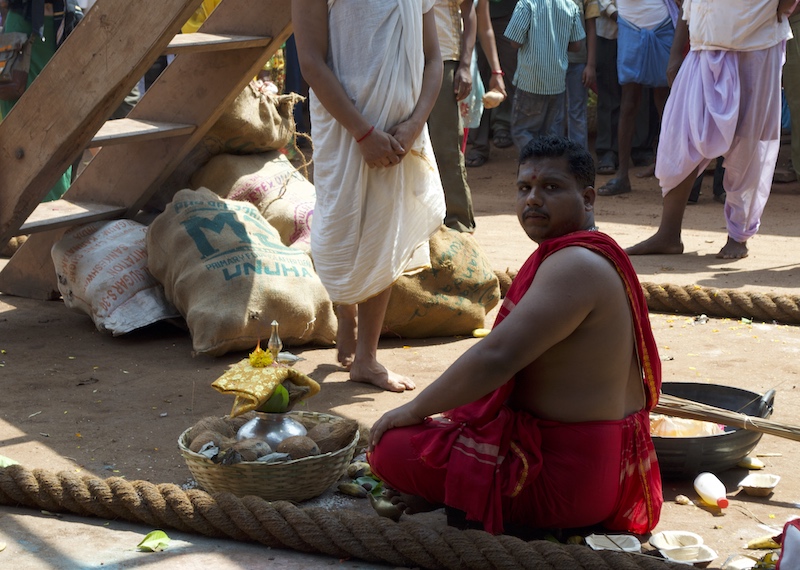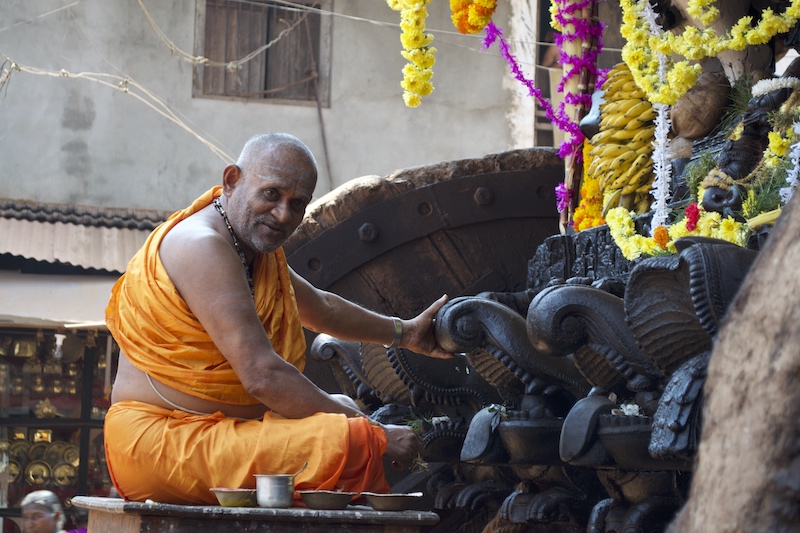 Another ritual was breaking the coconuts: either by hitting them against the chariot or by throwing them into a purpose-built wooden shield. Each such coconut was then considered consecrated, and everyone was eager to eat at least a bit of it.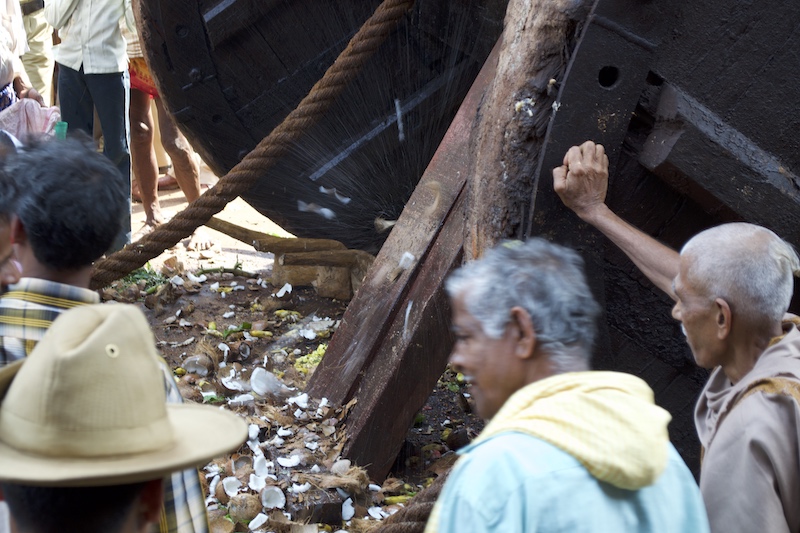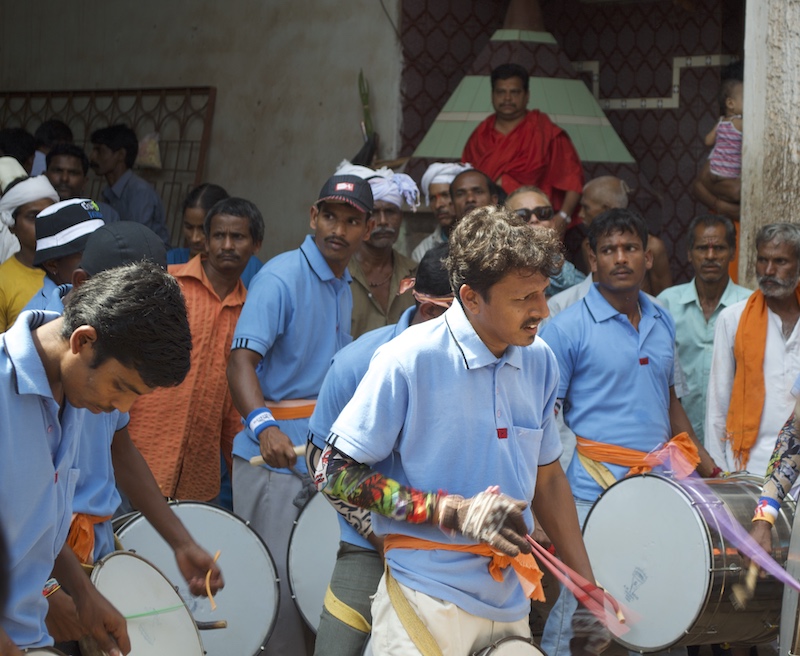 From Rishikesh to Goa: Wrapping Up