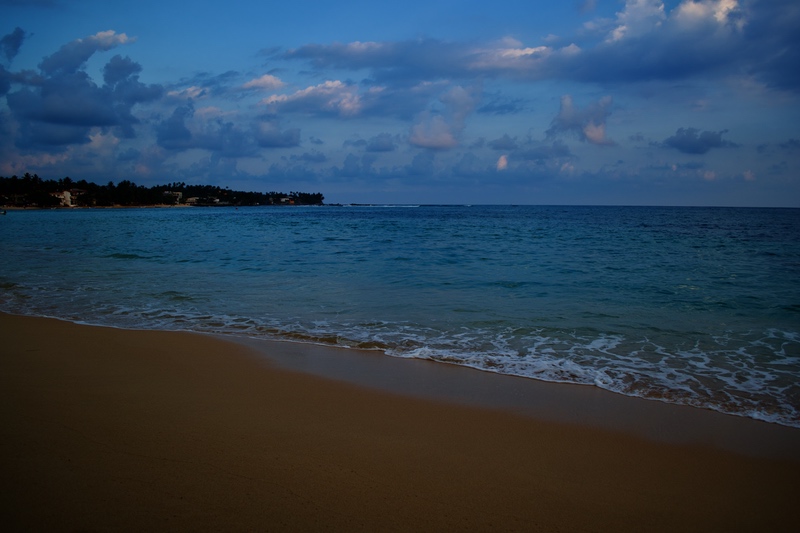 Unawatuna Beach is located in the southern part of Sri Lanka 🇱🇰, near the city of Galle (the locals pronounce it as Gol). This city is a convenient transportation hub, with bus and train stations. It has a lovely fort (old town fortifications) — a pleasant place for a tranquil walk.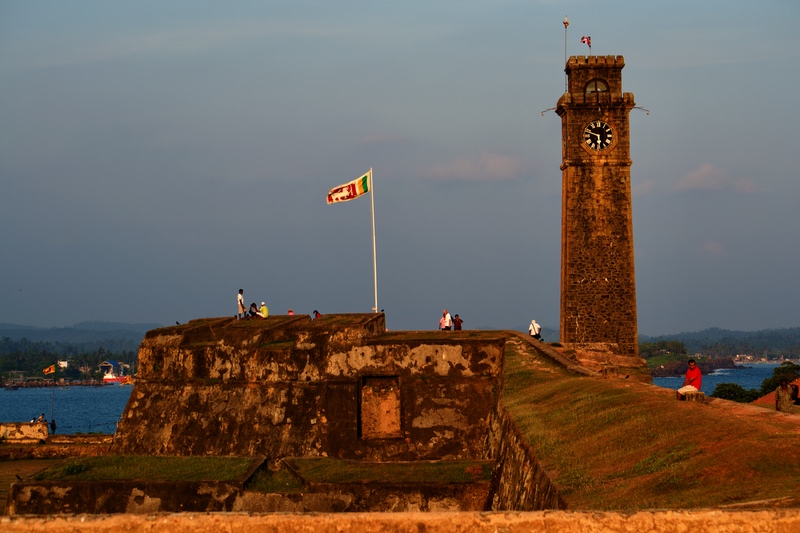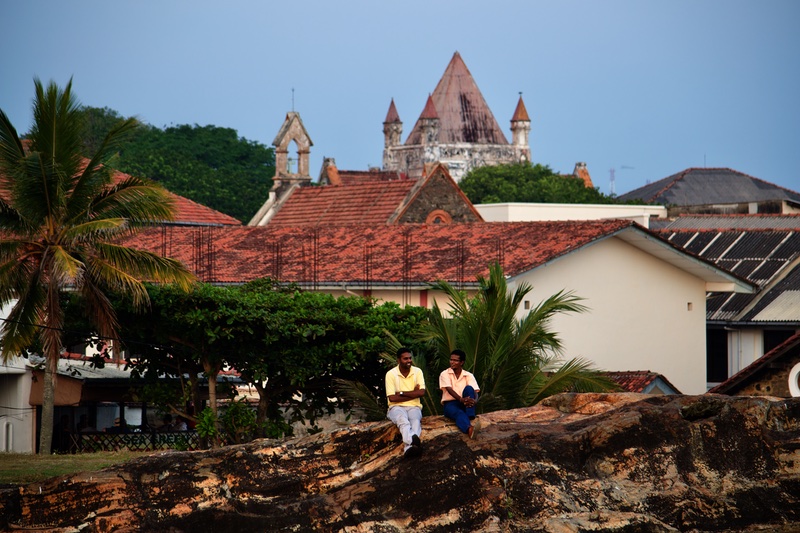 Other well-known Sri Lankian beaches, i.e., Hikkaduwa and Mirissa, situated not far from Unawatuna. Since it is easy to make one-day trips to neighboring areas by bus, an accommodation can be picked at any of the places.
In Unawatuna, we rented a room for 1500 rupees ($12) per day. The room was on the second floor of a house with a large terrace, right in front of the beach.
Other accommodation options we were suggested included:
The first floor of a house, located at a distance of around 500 meters from the shore, for $750 / month. That was a fine option, except for the lack of Internet access at the spot.
A luxurious apartment with a bathroom – a rare find! – right on the shore for $900 / month.
A shabby room for 1000 rupees ($8).
A modern hotel room for 4000 rupees ($32).
Overall, it seemed that Unawatuna was more expensive than other Sri Lankan places we visited.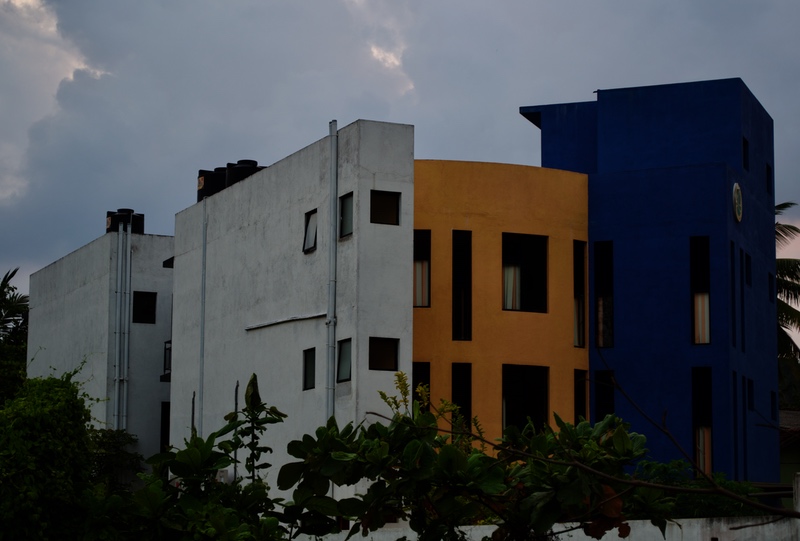 In Unawatuna, we got hooked on tropical fruits and coconut water. Our typical daily meal, shown in the photo below, cost around $10.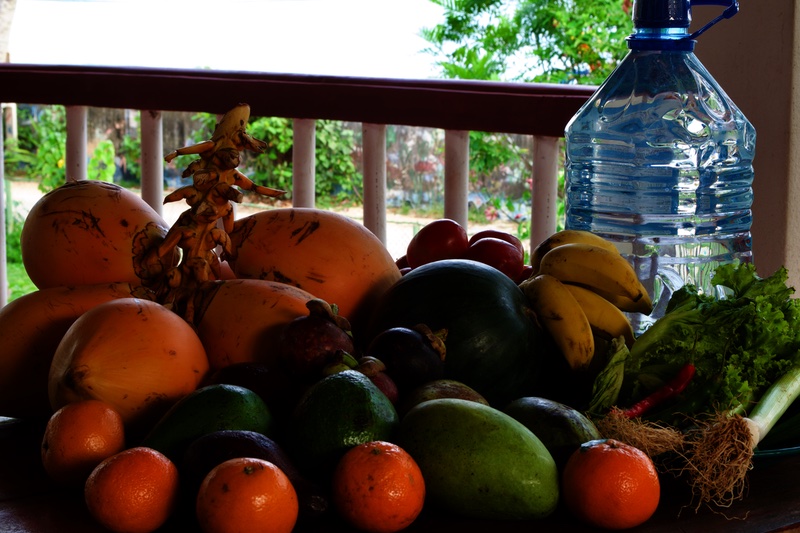 Here, we have tasted for the first time (and adored) mangosteen and soursop.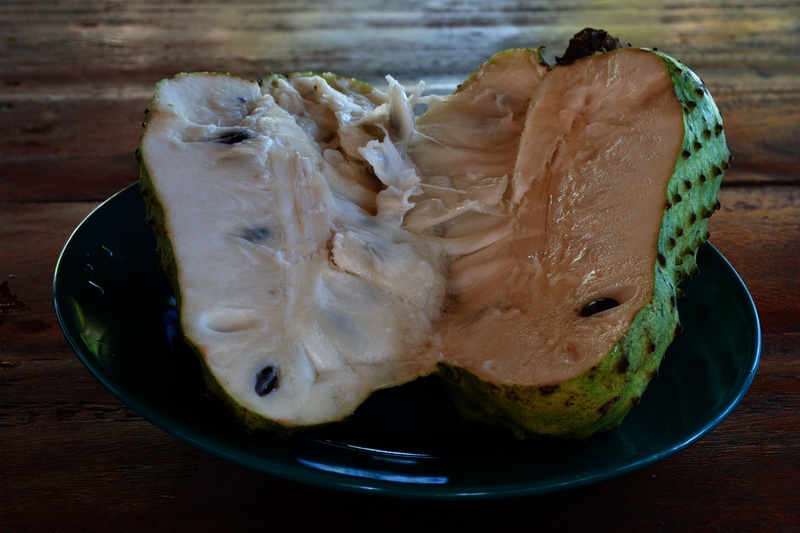 We also gorged on avocado, mango, different varieties of bananas, papaya, extra-sweet mandarins, and tomatoes (of course). There, we realized that we would never buy a jackfruit again. I really liked its smell and taste (not everyone did), but it was terribly difficult to wash the gluey juice off hands. Imagining all this stickiness in one's stomach doesn't motivate eating this fruit again.
Anyway, we saw the jackfruit growing: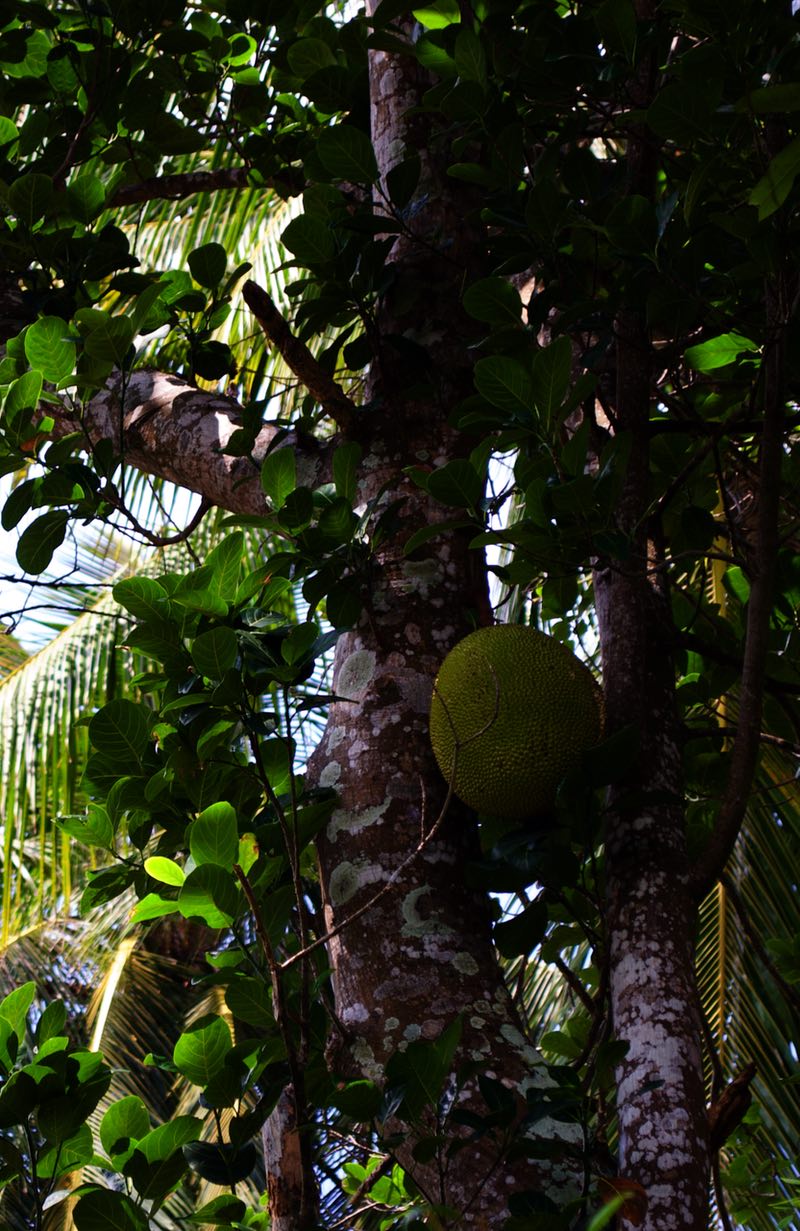 And mango as well: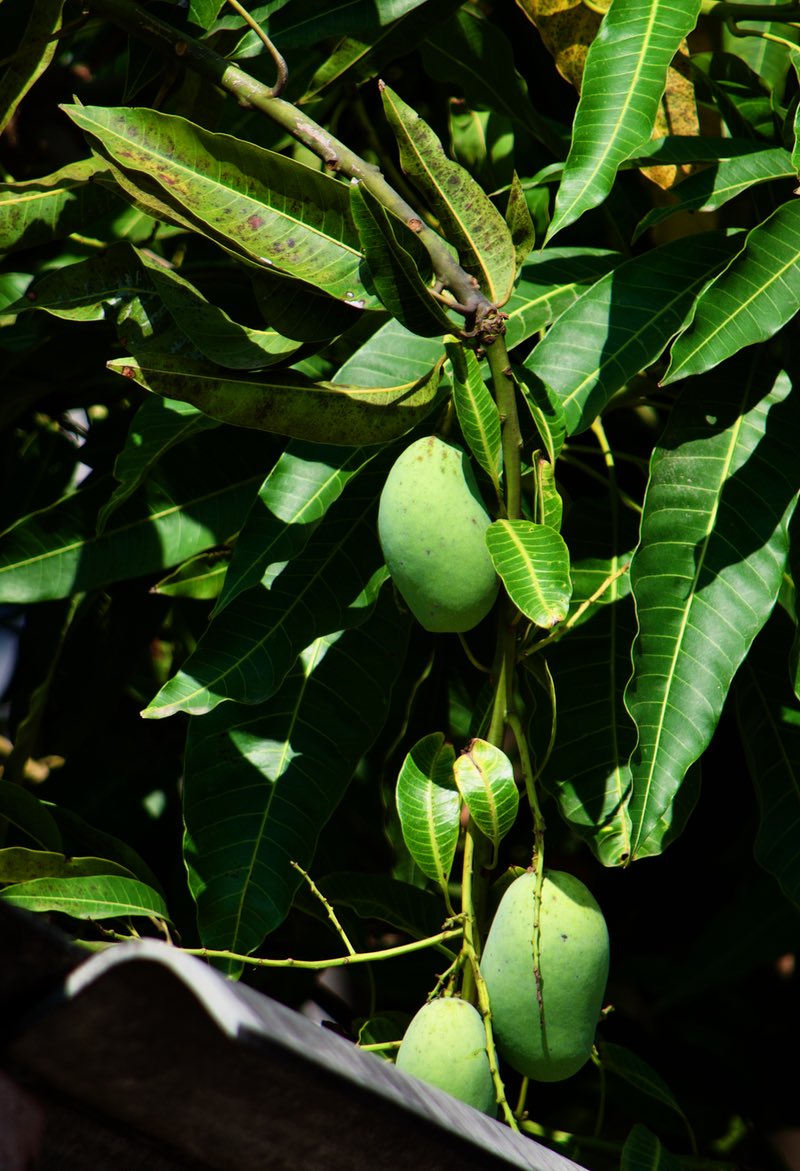 The fruits shown below were a total fiasco: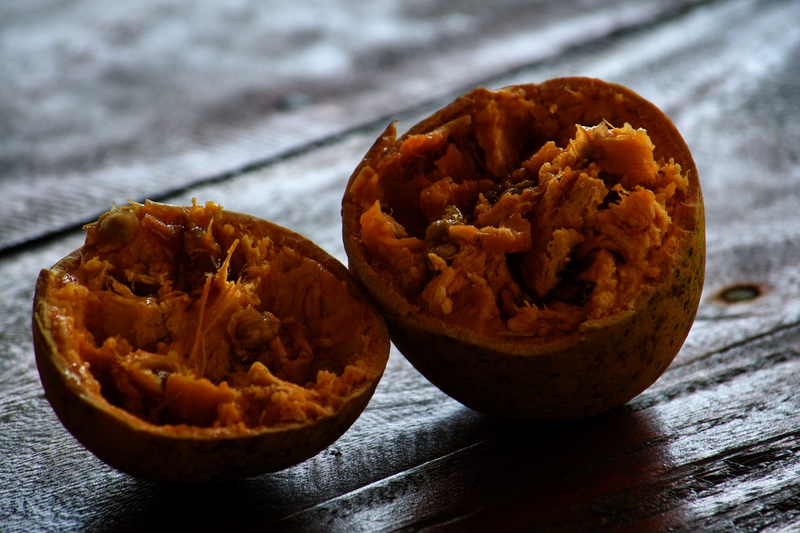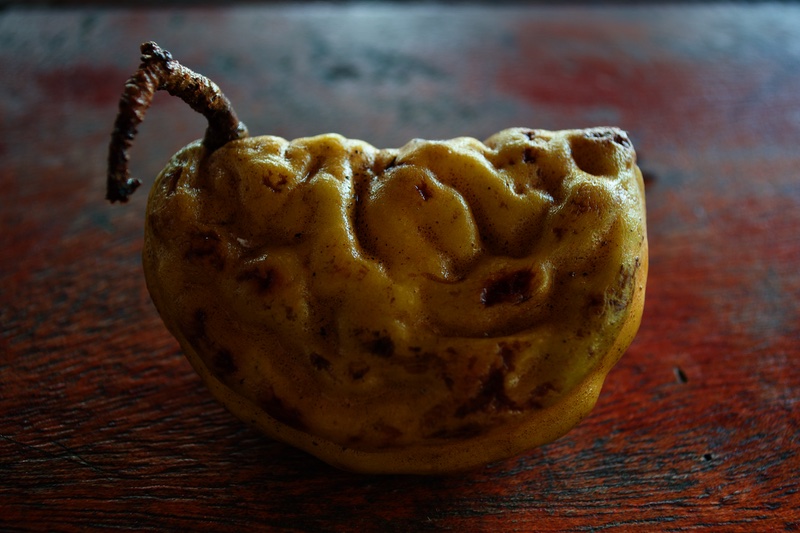 Swim in the sea. Though, be careful with the sun.
⚠️ At noon, one can get a sunburn in 15 minutes!
Watch the sunsets. Go to the Buddhist Temple on the right side of the bay, get in through the gate, and follow the first path to the right uphill. A magnificent view opens up from there.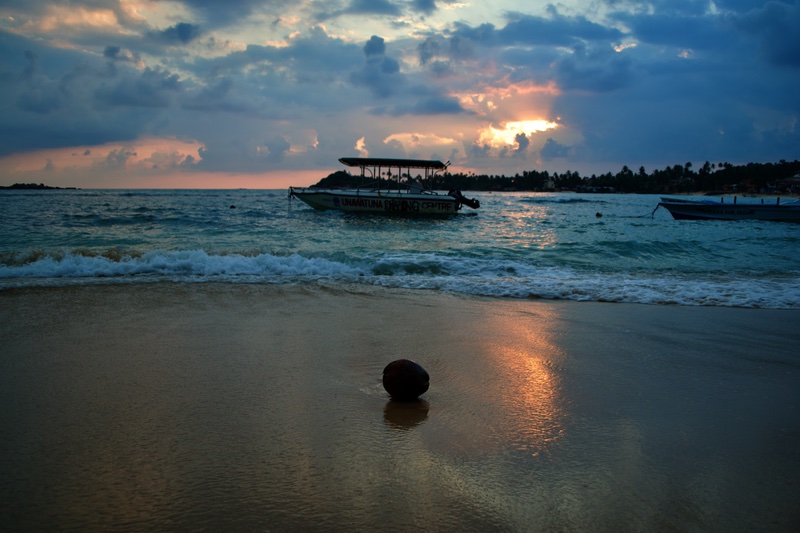 Stuff oneself with tropical fruits or eat at one of the restaurants.
Once, we ordered pizza 🍕 at a local restaurant. We waited, watching the world go by. We've been sitting there for quite a (atypically) long time.
Well, we got bored. So we asked a waiter, "Where's the pizza we had ordered?"
The waiter went away and disappeared for a couple of minutes. Then he returned.
"I'm sorry," he said. "The cook has left, your pizza's burned black!"
😲🤣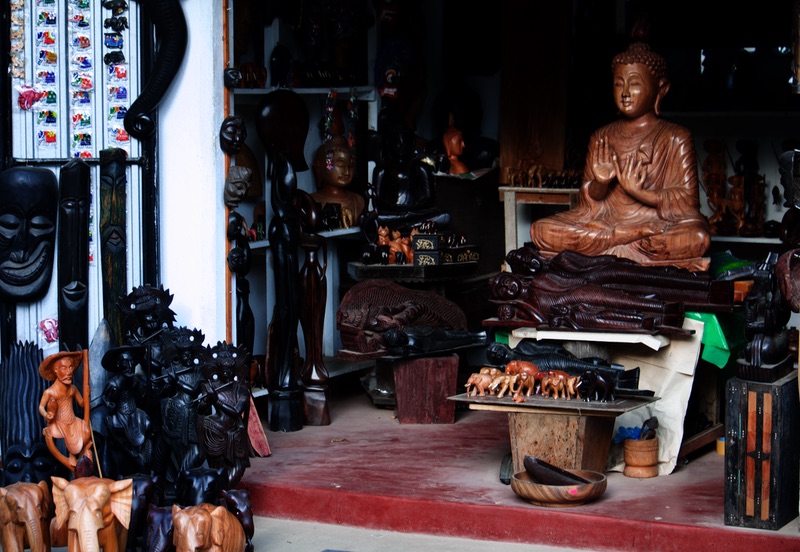 Go for a walk. Plenty of wonderful wild places with an abundance of lizards are around.