Sri Lanka: First Impressions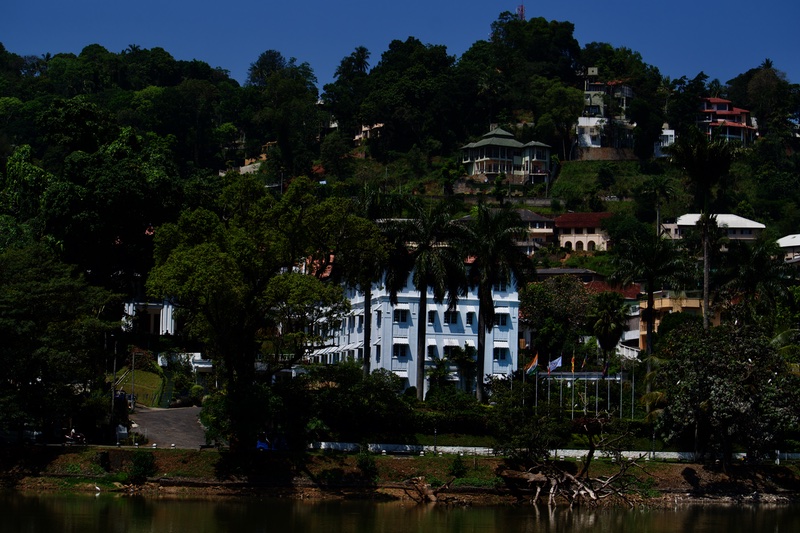 We arrived late in the evening on a half-empty Kingfisher Airlines plane 🛬 (right from Chennai). Then, we were under the impression of the continuous Sri Lankan 🇱🇰 cities' and towns' lights, as seen from above.
At the airport, we handed over our arrival cards (prepared while flying). Ten seconds later each of our passports had a tiny stamp: the number 30 was written by hand with a blue-colored pen.
Without leaving the airport, we withdrew local currency from an ATM and bought a Mobitel's SIM card (with 3GB of data and call minutes for $10). We were promised that Unawatuna Beach — the destination point — was covered by Mobitel's 3G network.
Even the brief initial communications with the locals were delightful. Everyone spoke clearly, the questions were answered precisely (without making dozens of calls to knowledge gurus), and — which pleased us extremely after spending several months in India — the answers turned out to be accurate later on.
Well, of course, it wasn't all spotless. We've discovered that a fee could be silently added to an invoice, but only occasionally. As appeared, in Sri Lanka it's not uncommon to indicate a price without a tax fee (buying a mobile card, f.i.) or service fee (in hotels and restaurants). So check the final payment amount in advance if it makes a difference for you. Oh, by the way, bus tickets were sometimes sold at a higher price to us, the foreigners. But that was rather an exception; the price would hardly exceed anyone's budget anyway.
After finding out the price of a taxi to nearby hotels (expensive!), we decided to take our chances. Despite the approaching midnight, we decided to take a bus to the first hotel we would see.
Hence, we took a free bus 🚌 to the Katunayake bus station. There, we boarded a bus ready to leave for Colombo. During an hour-long drive, we enjoyed the view of clean and well-maintained streets, as well as a relatively fast and calm (especially when compared to India) ride. Indeed, we expected to experience a "smaller India", so to speak, but got to a country that was different.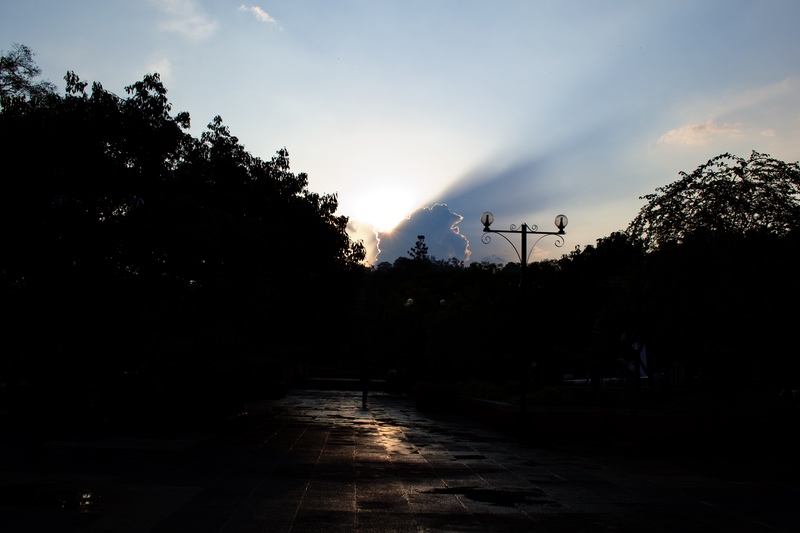 That night, we realized that traveling across Sri Lanka by bus was a great idea; they were cheap, fast, and comfortable.
Since Sri Lanka is a small island covered with a dense network of all-day buses, it is feasible to visit all the main attractions in two or three weeks. With no rush.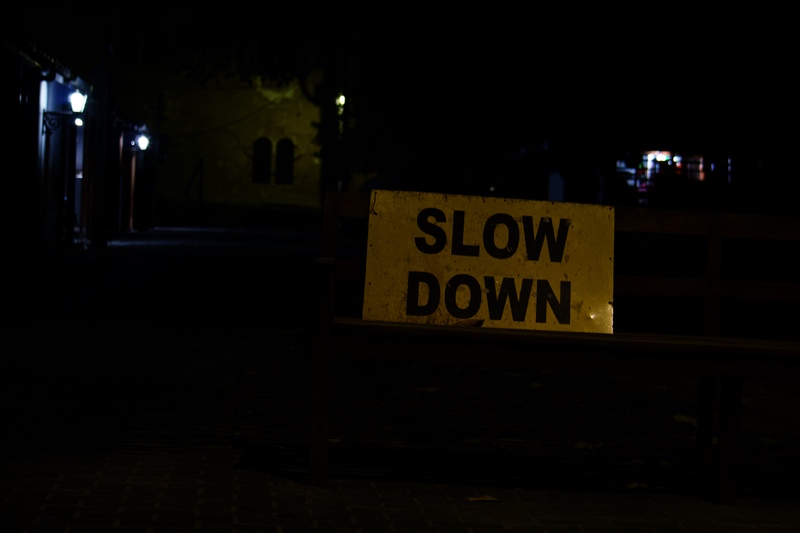 The night trip from Colombo to Unawatuna Beach took around 3 hours by bus. One hour of that was spent watching the show of a flat tire change, in which participated everyone who was willing to; and they were abundant in numbers.
Closer to dawn, we were dropped off at the Unawatuna bus stop 🚏.
Under the first rays of sun — when the surroundings were starting to become visible — we were rolling our suitcases towards the coastline. Along the way, we were glancing at the houses, guest houses, and restaurants.
An incredible lightness was disseminating inside and outside. And when we got to the beach, that feeling grew to a remarkable level. There was the Rising Sun ☀️; quiet turquoise water of the bay; waves crashing against rocks in the distance 🌊; thick sand; silence and serenity. It is not for nothing that Unawatuna Beach is called the most beautiful beach in Sri Lanka by many.