From Pushkar we departed to Udaipur, the last city to visit in Rajasthan according to our plans.
And we hit our personal record by making 300 km in one day!
There were two memorable zones during this part of the trip.
The area of the Bhim town, due to its attractive hilly nature.
The deposits of marble closer to Udaipur. We've been passing warehouses with marble slabs, located along the road, for a few dozen kilometers. Lorries loaded with huge blocks of rough marble swarmed the road. It was impressive to sense such a heavy lorry sweeping past.
Udaipur, by itself, has charmed us. It's a large, quite well-developed (from our point of view) city, filled with lots of local and foreign tourists. Despite the "touristy" nature of the city, the locals we encountered welcomed us cordially.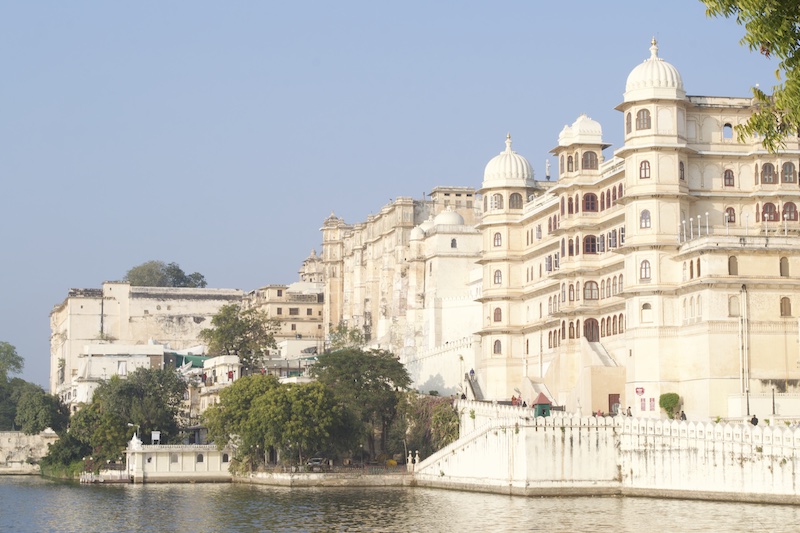 We were in peace and comfort walking in downtown Udaipur. It was pleasant to wander there, relaxing. The main attraction in that area was the palace complex City Palace. The sightseeing of the palace was accompanied by the view of the lush green shores of Lake Pichola, especially beautiful during the sunset, with the boats crossing the sun-glades.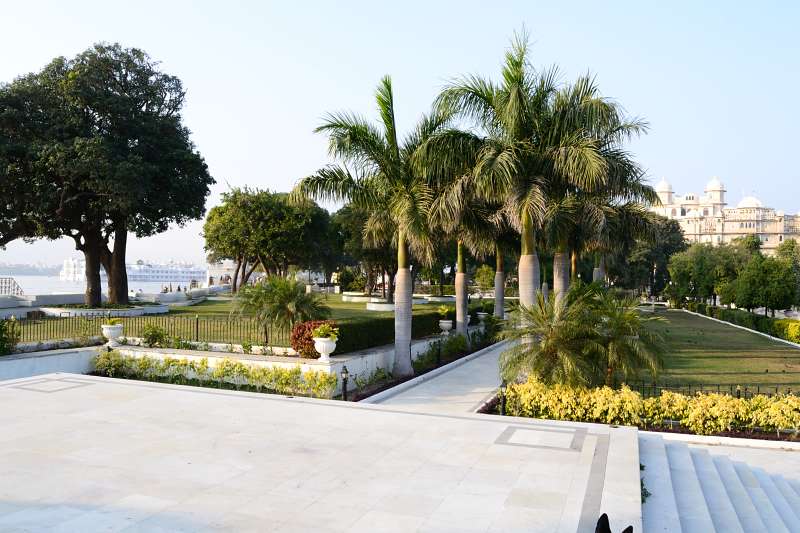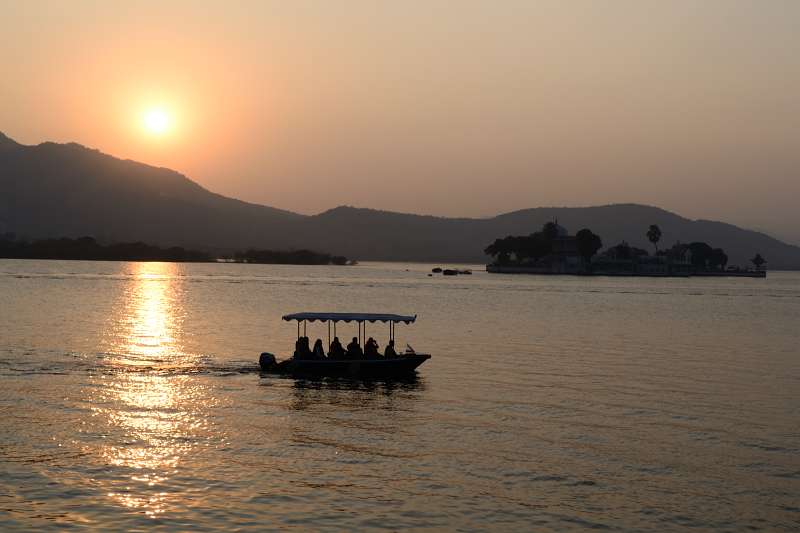 It was for the first time during our trip in India that we could only find overcrowded and – relatively! – expensive hotels (we ended up renting a room for 1,000 rupees, or $20). The reason was the New Year holidays and people coming into Udaipur for a vacation. Frankly, we weren't aware yet at that time that January the 1st is celebrated in India too. (Hence, one of the reasons to travel is to achieve a better understanding of the way people live in different parts of the world.)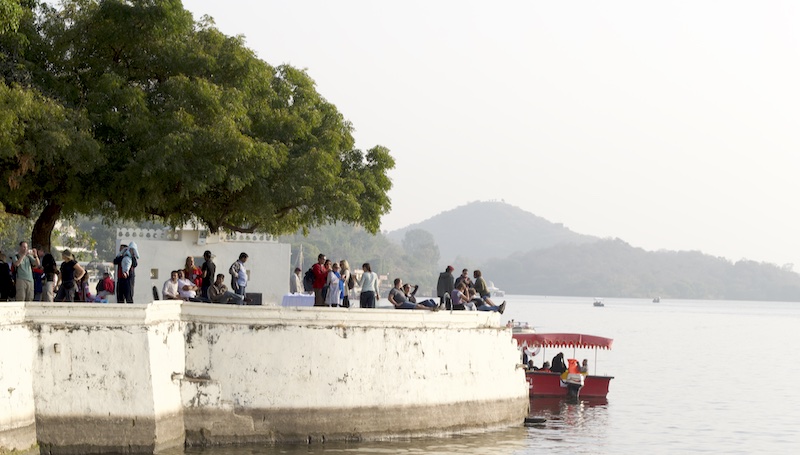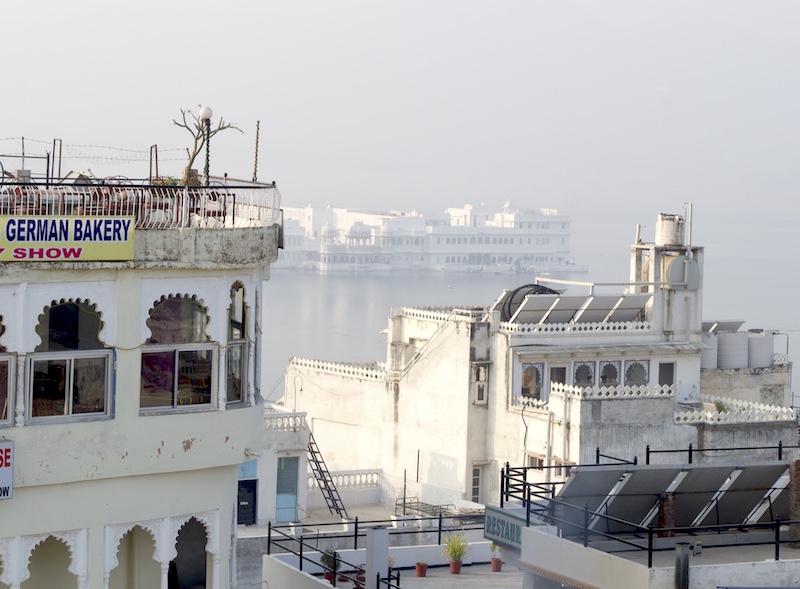 Later, wandering downtown, we found a better place to stay: in a quiet area, with a great view of the palace (and yeah, even more affordable). A fascinating story was told us by the owner of that family-run hotel, as follows:
His family has been living in Udaipur for 400 (four hundred!) years. His great-great-great-grandfather [maybe more of the 'great-' part should be placed here] was a Brahmin priest, who came to the palace to pray for the King. For that, His Majesty gifted the priest with land, issuing a Royal decree: it is forbidden for anyone to build a taller building in front of their house, so that the view of the palace would stay intact.
400 years have passed, and the decree was still in effect (which we could confirm with our eyes).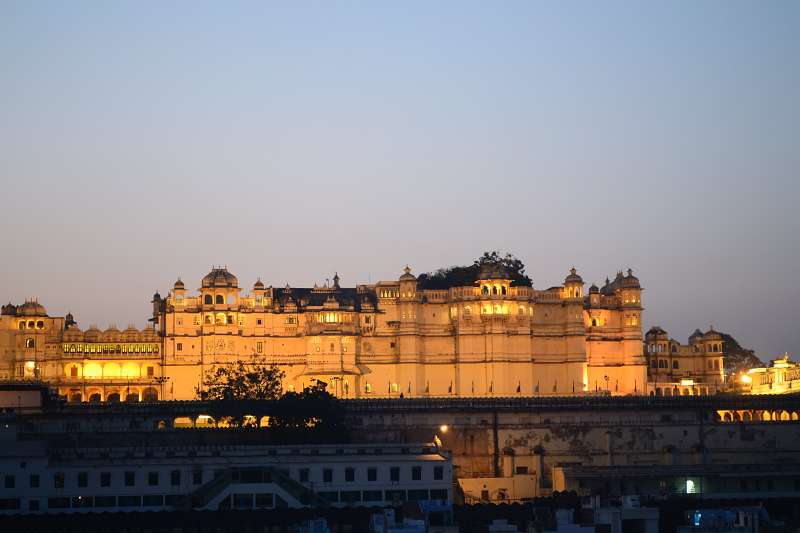 Our conclusion: visiting Rajasthan, be sure to come to Udaipur, an impressive and pleasant city.
Pushkar: a Place to Worship Brahma