Sri Lanka: Train to Kandy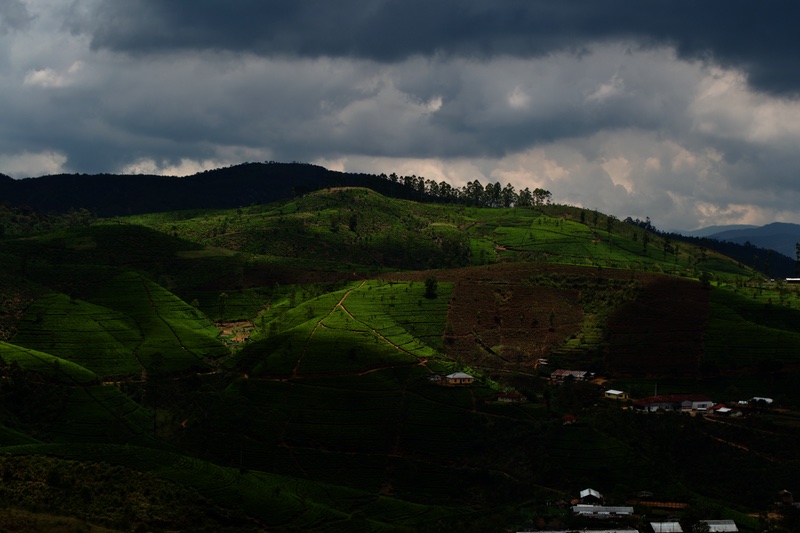 There is a train from Ella that can take you to Colombo, Kandy or Nuwara Eliya. We chose Kandy, the second-largest city in Sri Lanka 🇱🇰. It is located in the center of the island and has the reputation of being a cultural capital.
If you want first-class travel — in the rear car, enjoying the local views through the panoramic window — then buy tickets in advance. Second- and third-class tickets are sold half an hour before the train departs.
If I'm not wrong (I forgot to write them down 🤷🏻‍♀️), the first class tickets cost 700 rupees ($6), the second class – 240 rupees ($2), and the third class – 120 rupees ($1).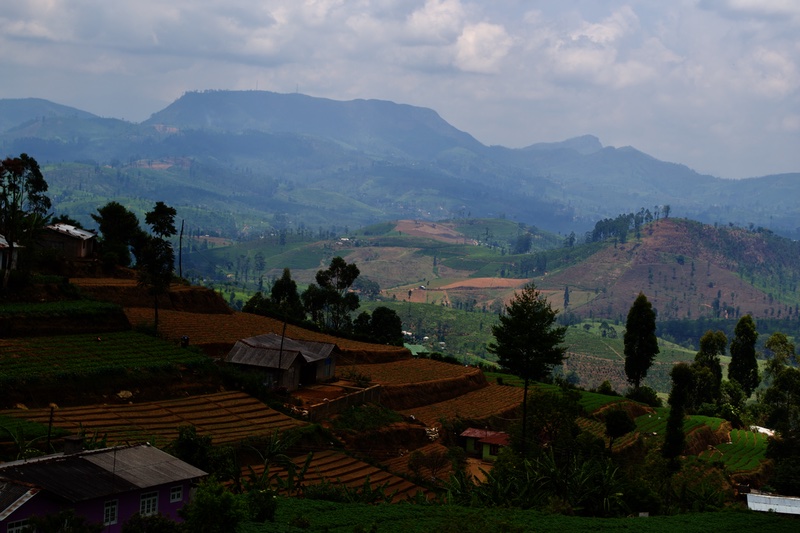 Since the first-class tickets were sold out, we took the second class. While we were waiting for the (predictably) late train, we decided to ask the station worker at what time we would arrive in Kandy (located 130 kilometers away). The answer stunned us: the trip takes six and a half hours! After re-asking three times, making sure we heard it correctly, and thinking hard about the explanation, we settled on the winding mountainous road and the speed of local trains as the causes.
There were a lot of people wanting to get on the train. When all the seats were taken, the passengers continued filling the aisles and vestibules.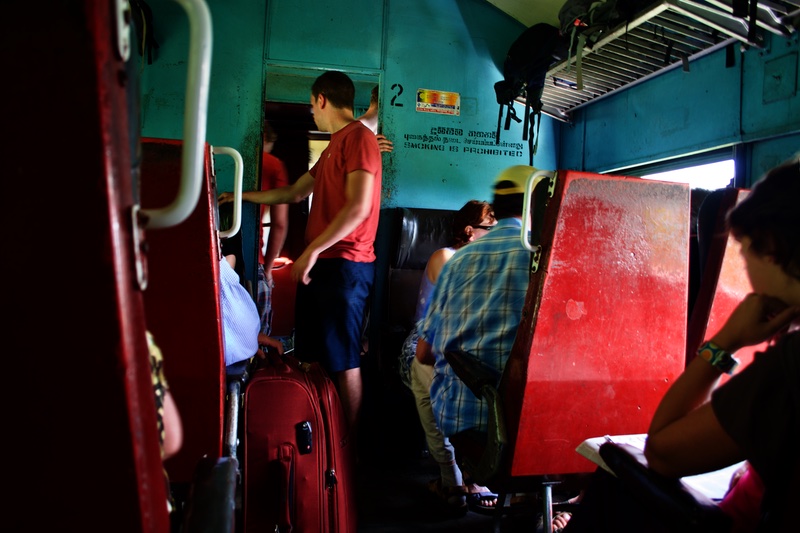 As we had wrongly anticipated a prompt journey, we only took bananas with us. Well, they were finished quickly. A little later, we had to buy fried balls. They were delicious but, to be honest, didn't have a reassuring look in regard to hygiene.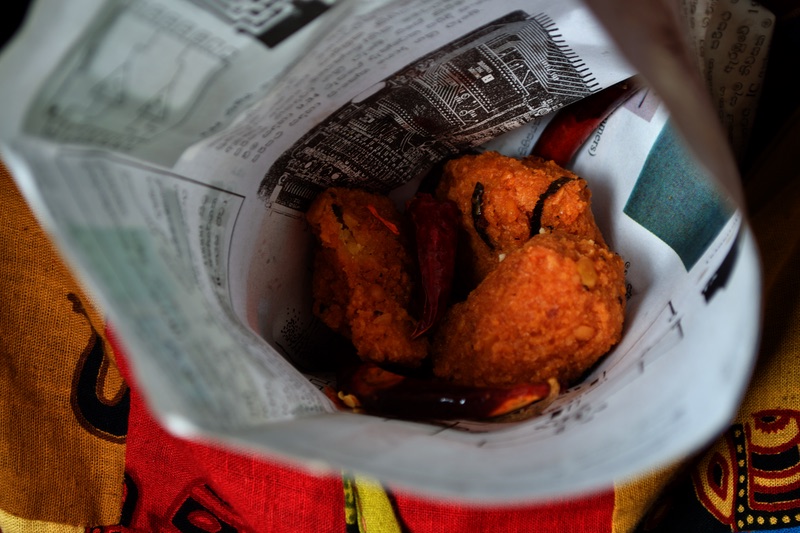 We were riding by not only gorgeous landscapes but also numerous villages surrounded by tea plantations.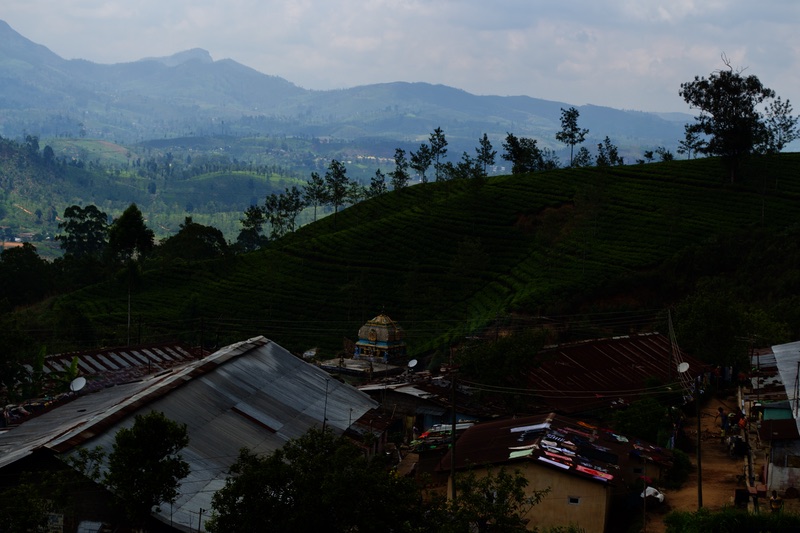 Towards the end of the trip, a lot of Sri Lankans crowded the train. The guy next to us asked if we were going to Kandy. After a bit of conversation, two things became clear.
The train goes directly to Colombo without riding into Kandy.
To get to Kandy, we need to get off at the next station and board another train using the same ticket.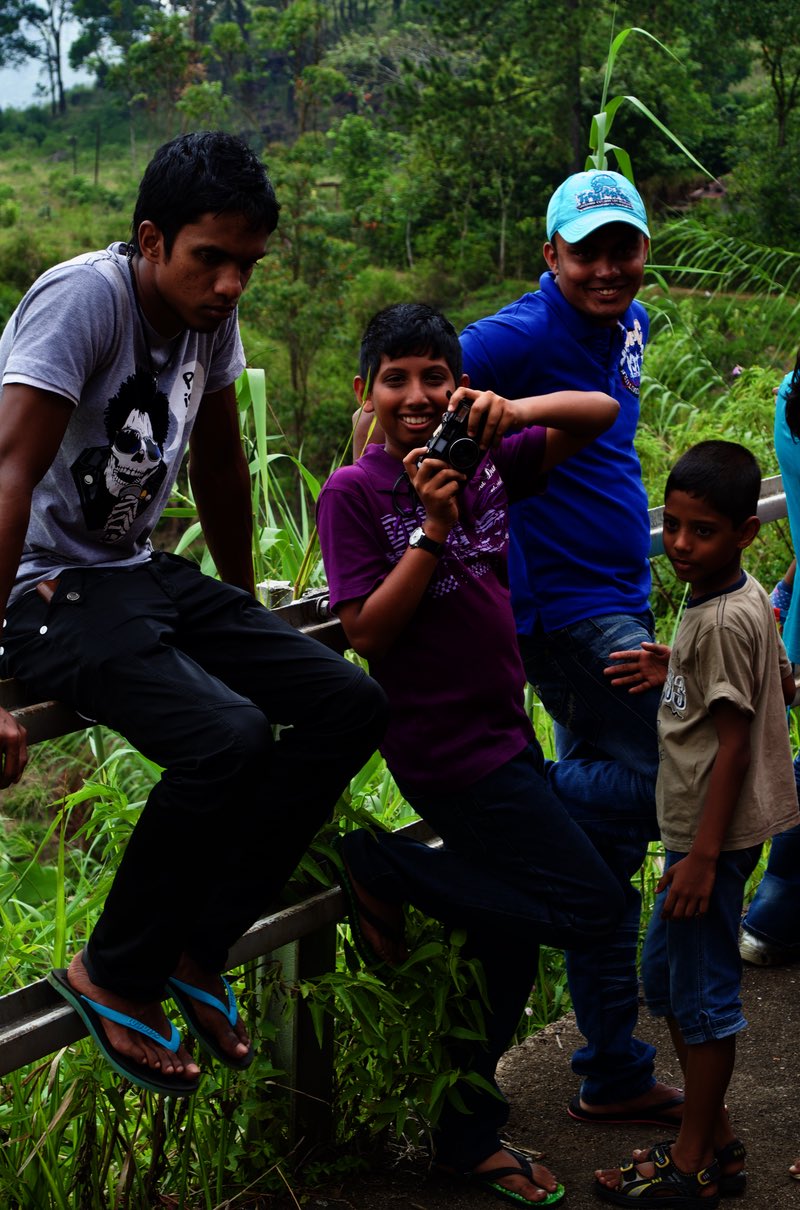 The news caught by surprise not only us. Many travelers jumped out of the train at the last moment, sensing they must follow the flock of tourists disembarking.
Fortunately, boarding another train was effortless.
⚠️ Don't miss the transfer station shown below!
It is called Peradeniya Junction.